Request a quote, or just send us a message.
If you are an existing client with a login for our Portal, please submit via that platform instead.
+1 (661) 310-3338 |
su.ralc
Your request was received
We will be in touch shortly, we answer all enquiries the same business day.
STUDIO SERVICES

The multilingual studio services you've been asking for
It's one thing to offer studio services on a checklist of services, but another to provide those services to a modern professional standard. Our in-house recording studios to give your multimedia projects the right voice for each market, while our subtitling services support any language and any type of video or subtitle format – even motion graphics.
Giving your content a new voice
Spoken audio in your audience's native language can transform your message in a person way that's unrivaled. For projects that need voices in other languages, we offer dubbing, lip-syncing, original voiceovers, or anything you need that doesn't fit into the common definitions.
You don't need to know exactly what you need; just tell us where you wtant to go, and we'll give you all the options of getting there.
Subtitling like it really matters
There are subtitle providers who treat translation like an afterthought. There are translation companies that can't time or segment subtitles to save their life. And if you've spent any time watching subtitled content, you've seen subtitles that make a mess of everything.
We're different because we see subtitling as a craft unto itself, where expert translation deserves precise timing, sensible segmentation, and smart placement. And vice-versa. It's about getting the big things right and adding the unexpected little touches that give our subtitles an uncommon polish.
Our services range from text-based formats like .srt, .stl, and .sub, to alpha channel videos and project files, to context-aware subtitled videos.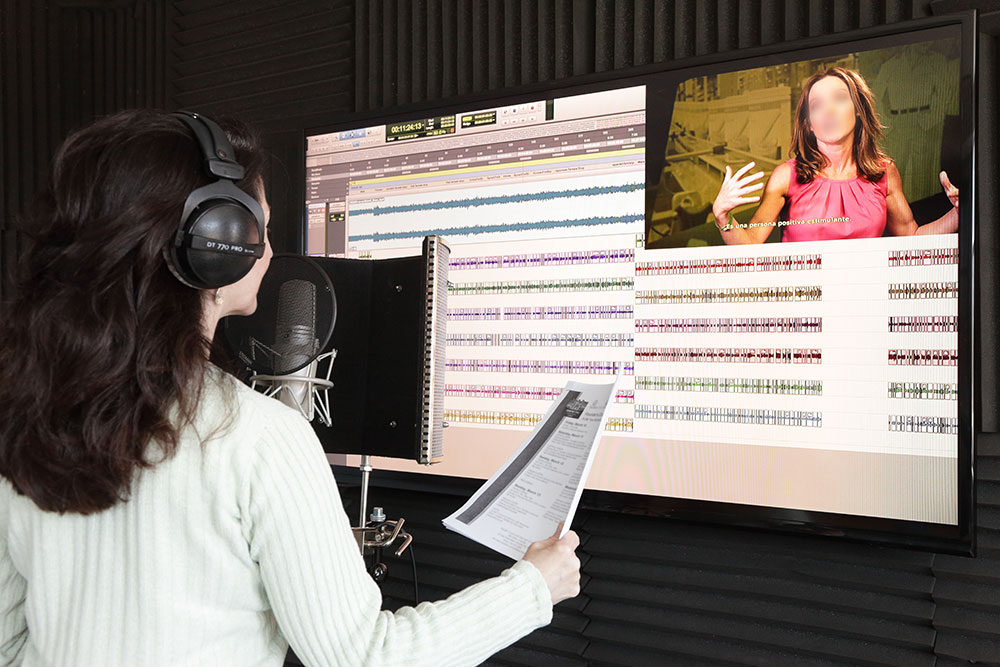 In-House Studios
In order to maintain our standard of quality through the process, our recording studios and editing stations are in-house. This means more control, care, consistency, and collaboration on recorded projects.
And since we're in the Los Angeles area, we have access to some of the world's best and most experienced voice actors in many different languages.